QuickBooks POS
Revolutionize, Transform and Reestablish Your
Business With QuickBooks POS
Achieve New Milestones With QuickBooks POS
Intuit's QuickBooks Point Of Sale or POS is a revolutionary product that has been helping several fast-growing businesses across the world to accept payments via debit/credit cards, ring sales, manage customer's profile and do several other tasks. This revolutionary product is specifically designed and developed for business such as retail, restaurants, etc, that directly deal with customers.
QuickBooks POS can be used with or without QuickBooks accounting software. Industry experts, however, suggests that too leverage the most on QuickBooks POS it is always wise to use it along with QuickBooks accounting software. There are, however, several technical concerns that needs to be resolved while syncing QuickBooks POS with QuickBooks accounting software, and here is when you need a professional hand.
AUDINC, delivering comprehensive accounting, bookkeeping, payroll and taxation services excel in setting up the robust QuickBooks POS for your fast-growing business. We deal in all the spheres of QuickBooks POS that majorly include – POS Software, POS System and POS Hardware. We provide round the clock assistance and support for all the issues pertaining to any of the components of QuickBooks POS.
Now Focus More On Core Business With QuickBooks POS
QuickBooks POS Software can efficiently suffice the most complex accounting need of your business such as receiving payments, tracking and rewarding customers, ringing sales, etc. By simplifying these wide range of complex tasks, you can easily pay more attention on core business goals. QuickBooks POS offers a gamut of advantages that are listed below.
Track Your Inventory
Every single transaction that you do through QuickBooks POS gets automatically updated on QuickBooks that helps you efficiently track and manage the large number of inventories going out of the business.
Accept Payments
With the help of QuickBooks POS, you can fastly accept payments via debit or credit card and cash. QuickBooks POS removes the tussle of reconciliation and manual data entry that use to cause hurdles such as inaccuracy and reduced productivity.
Ring Sales
QuickBooks POS with the help of a barcode scanner helps you ring sales by adding discounts and delivering customized offers to loyal customers. QuickBooks POS also helps in preparing customer's CRM.
Track & Reward Customers
With QuickBooks POS, you can efficiently track and reward your loyal customers. QuickBooks POS also allows you to see credit available, status of customer's loyalty program, special offers for customers and several other tasks.
Sync With QuickBooks
QuickBooks POS is easily syncable with QuickBooks accounting software. And, when you sync POS with the accounting software then all the transaction details get automatically updated on QuickBooks that all in all gives you the most enriched QuickBooks experience.
Select the Best Suited QuickBooks POS for Your Business
QuickBooks POS is articulated in three different versions that is aimed to meet your unique business needs. After carrying a thorough analysis of your business, you can select the one the fits the best in your business.
| Features | QuickBooks POS Basic $1200 | QuickBooks POS Pro $1700 | QuickBooks POS Multi Store $1900 |
| --- | --- | --- | --- |
| Sync with QuickBooks Desktop | | | |
| Process Credit Cards | | | |
| Inventory Tracking | | | |
| Customized Reporting | | | |
| Ring Sales | | | |
| Sort in Keys Workflow | | | |
| Import Customer Files | | | |
| Accessible for All Employees | | | |
| Track Cash Payouts | | | |
| Track Sales Order and Work | | | |
| Picture of Inventory Items | | | |
| Track UPC Codes and Serial Numbers | | | |
| Auto Generation of Purchase Orders | | | |
| Reward Programs Setup | | | |
| Consolidate Multi-store Data | | | |
| Analyze Inventory Data and Sales | | | |
| Access Store-location based Inventory Reports | | | |
QuickBooks Desktop POS: Specially Crafted for Your Business
QuickBooks Desktop POS is designed and developed to meet your unique business needs and take your business to the next level. There are several exciting components of Desktop POS that you need to know.
Hardware
Collaborate QuickBooks POS with Desktop POS hardware to stimulate and streamline your daily tedious and complex accounting tasks. QuickBooks Desktop POS hardware builds your PC to a state-of-the-art Retail Management System.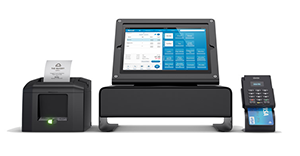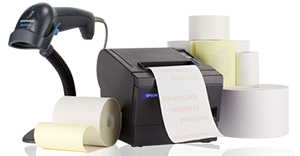 POS Supplies
QuickBooks Point of Sales Supplies are crafted and articulated to give new wings to your business. POS supplies works efficiently with QuickBooks Retail Solutions hardware and software, and takes the entire customer management to the level next.
Authorized Intuit Reseller
AUDINC is well-recognized Intuit Authorized Reseller and Consulting Firm with a number of satisfied clients countrywide. We hold strong expertise in a variety of QuickBooks® implementation, integration and further business processes. We have a team of highly proficient and skilled professionals to handle various QuickBooks® progressions for clients across several industries. Simply, we have all the qualities needed for an expert destination.
Certified QuickBooks Experts
If you are looking for QuickBooks experts to provide you professional business management solution and technology consulting services, we can help. Our organization holds experience to perform thousands of client engagements across numerous industries. Our exclusive services help your business' growing business needs and bring you competent way for the fulfillment. We provide the experience and expertise you can rely on. Go with our services and get what is right for your business.
Why AUDINC?
There are multiple reasons that make AUDINC the leading QuickBook Data Backup services provider in the United States.