Accounting And Bookkeeping
Comprehensive Accounting and Bookkeeping Services
from Experts Keep Your Business Ahead
Accounting and Bookkeeping Done Exclusively for You
Accounting and bookkeeping are two integrated tasks that needs to be carefully done by all the businesses. Any sort of inaccuracy or inefficiency with accounting and bookkeeping can prove costly for any business. And, here is when there comes a need for getting professional and expert help for managing accounts and books.
We at AUDINC have years of experience in delivering accounting and bookkeeping services to numerous SMBs and individual entrepreneurs. With the application of sophisticated accounting, payroll and tax software, we have developed innovative strategies that all in all help you build the modern accounting infrastructure for your business.
The modern accounting infrastructure combines certified ProAdvisors and accounting software experts as well. With the collaboration of all the requisite accounting resources, we enable you to achieve precise, error-free and timely financial reports. These financial reports keep you informing about the exact financial position of your business.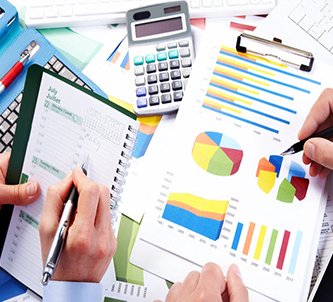 Accounting Software We Work With
To provide the most comprehensive accounting and bookkeeping experience to different business domains, our accounting experts bank on one of the widely used and loved accounting software, that is QuickBooks. We work with all the versions and editions of QuickBooks to meet your unique business needs
QuickBooks Pro

QuickBooks Premier

QuickBooks Enterprise
QuickBooks Payroll Services

QuickBooks for Mac

QuickBooks Online
Our Wide Range of Accounting and Bookkeeping Services
AUDINC excels in delivering a wide range of accounting and bookkeeping services that all in all, helps your business achieve new milestones. Our accounting and bookkeeping experts understand nitty-gritties involved with the below-mentioned tasks.
Accounts receivable

Month-end closing

Account reconciliations

Facilitating online banking

Accounts payable
Payroll processing

Payroll tax reporting

Tax planning and return filing

Accurate and timely reporting

Monthly, quarterly and year-end auditing
Customized chart-of-accounts

File review by CFOs

Creating integrated financial system

Internal financial auditing
Get Amazing Benefits By Managing Accounts and Books from Us
By availing accounting and bookkeeping services from AUDINC, you can focus on your core business goals, while experts take care of these back office functions. There are a gamut of advantages you get with our exclusive range of accounting and bookkeeping services.
Dedicated team of accountants and bookkeepers

Hassle-free generation of key reports anytime you want

Expertise in using the latest range of accounting software

Get financial files and reports reviewed by CFOs

Robust data security
Our 5 Stage Accounting and Bookkeeping Process
With years of success and passion to serve emerging businesses, AUDINC has formulated innovative accounting and bookkeeping process. This process is verified and trusted by renowned CPAs and industry-experts from across the United States.
In the initial stage, our experts minutely analyze the current accounting and bookkeeping status of your business. In the analysis phase, we also understand your unique and precise accounting and bookkeeping needs.
In the second stage, we discover problems and issues existing with the current accounting system of your business. We also look at the critical accounting and bookkeeping needs without which your business can't survive.
In the third phase of accounting and bookkeeping services, our experts guides you with the indispensable accounting and bookkeeping needs of your business. We also inform you about the accounting software your business needs.
In the next stage of our services, we help you install and setup the accounting software such as QuickBooks. In the execution stage, we also help you to convert your existing company file for the enhanced version of QuickBooks.
In the last stage of accounting and bookkeeping services, our experts are available to do accounting and bookkeeping for you, so that you can maintain complete focus on core business goals and write new success stories for your business.
Authorized Intuit Reseller
AUDINC is well-recognized Intuit Authorized Reseller and Consulting Firm with a number of satisfied clients countrywide. We hold strong expertise in a variety of QuickBooks® implementation, integration and further business processes. We have a team of highly proficient and skilled professionals to handle various QuickBooks® progressions for clients across several industries. Simply, we have all the qualities needed for an expert destination.
Certified QuickBooks Experts
If you are looking for QuickBooks experts to provide you professional business management solution and technology consulting services, we can help. Our organization holds experience to perform thousands of client engagements across numerous industries. Our exclusive services help your business' growing business needs and bring you competent way for the fulfillment. We provide the experience and expertise you can rely on. Go with our services and get what is right for your business.
Why AUDINC?
There are multiple reasons that make AUDINC the leading QuickBook Data Backup services provider in the United States.